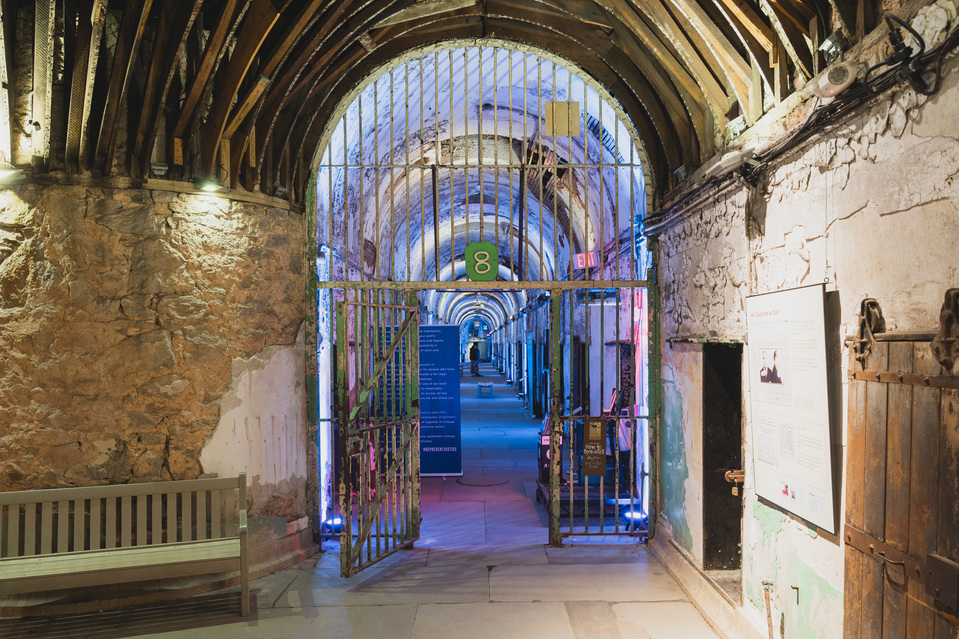 The Right of Return x Represent Justice Experience
January 15-21, 2020

The Right of Return x Represent Justice Experience is a pop-up art experience hosted at Eastern State Penitentiary. The Experience will center on the voices and experiences of those who have been the most impacted by incarceration and uncover important truths about the United States' history of oppression.
The Right of Return Experience will feature a national cohort of predominantly formerly incarcerated artists from various disciplines. The featured works will lend themselves to a broad, multifaceted response to mass incarceration, using video, sculpture, painting, photography, commissioned installations, poetry readings, and performances. At its core, the exhibition will aim to expand the possibilities of how art might respond to a lived experience of confinement and helps reaffirm a larger truth: vast and rich human potential, artistic or otherwise, is wasted when 2.3 million people are behind bars.
This exhibit will feature the work of:
Amy Elkins (Parting Words)
Daniel McCarthy Clifford (Section of Disapproved Books)
Dwayne Betts (Bastards of the Reagan Era (audio excerpts))
Sheri Crider (Flight)
Russell Craig (The Real

O.G.

's Series)
Jesse Krimes (Apokaluptein16389067:

II

)
Mary Baxter (Ain't I Woman)
Tyler Held (Identity Control)
Dehanza Rogers (#BlackGirlhood)
Jess Perlitz (Chorus)
Eastern State Penitentiary has permanently installed the work of Jess Perlitz, Jesse Krimes, Tyler Held, and Dehanza Rogers. Their work will remain installed after the exhibit has ended.